10 Essential Remote Working Tools for 2022
Share this
Working remotely has become a kind of necessity, especially during the pandemic. However, employees working from their homes are continually on the rise.
Furthermore, there are numerous advantages of working from home. Flexible hours, lack of commute, cost savings, and increase in personal time and productivity are namely few.
Moreover, on the employer side, the ability to recruit from any place in the world and reduced overhead costs are key benefits of remote working.
On the other hand, building trust, communication, and collaboration can be difficult when all the employees are physically apart. And, this is where remote working tools come in.
It is a manager's duty to assemble the most effective and efficient tools so the employees can put out their best work, no matter where they are working from. Therefore, let's find out which tools are the perfect fit to improve collaboration, increase productivity and motivate the team.
1. Range
Range is an asynchronous communication tool that remote teams can use to check what and how their team members are doing in a better way. Check-ins tool in Range allows team members to give daily status updates, where they are stuck, what they have completed and what their next plan is.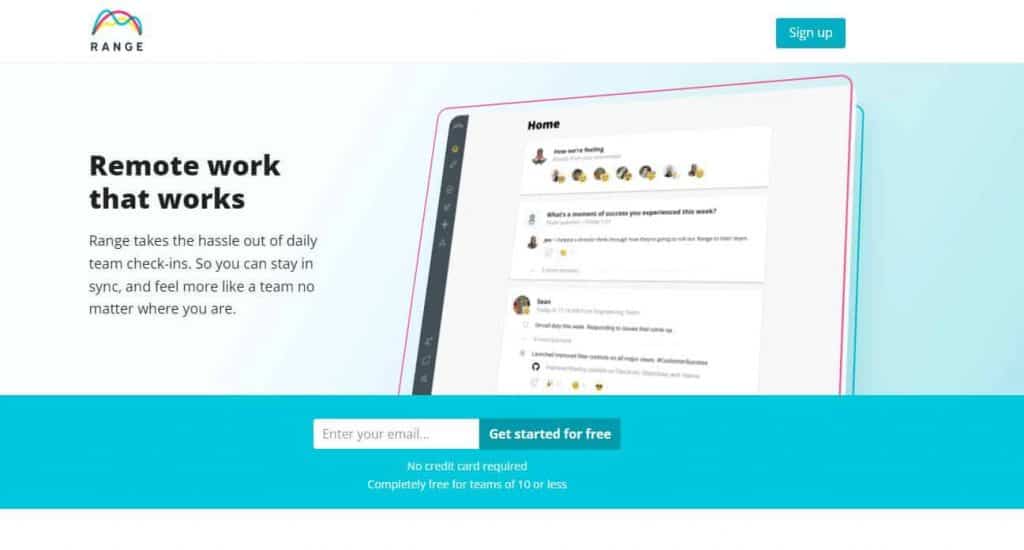 Range can also integrate with other tools like Trello and Slack, making it easier to entwine check-ins into the workflow.
2. Trello
Trello is a perfect project management tool for both the large and small organizations. You can not only plan and organize the project, but also track it by creating boards that contain tasks, progresses and workflow lists.
Not only this, Trello also has cards where comments, due dates and attachments can be added to organize the conversations. Adding to this, the built-in workflow automation helps to connect different teams together boosting the productivity.
3. Slack
A cloud-based collaboration tool, Slack is primarily a messaging service that offers more. Users can not only stay in touch with their colleagues around the world, but also share files and create project-based channels.
Additionally, new teammates can also access the older conversations that happened before they joined. This reduces the data silos created by traditional communication methods like email.
As all of the team's communication is in one place, it makes managing remote employees easier.
Moreover, small organizations can use the free version of Slack that has enough functionality, however, for a larger enterprise, advanced features can be attained with paid options.
4. Zoom
One of the apps that gained popularity during the pandemic is Zoom. It allows remote team members to connect with voice and video calls and instant messaging.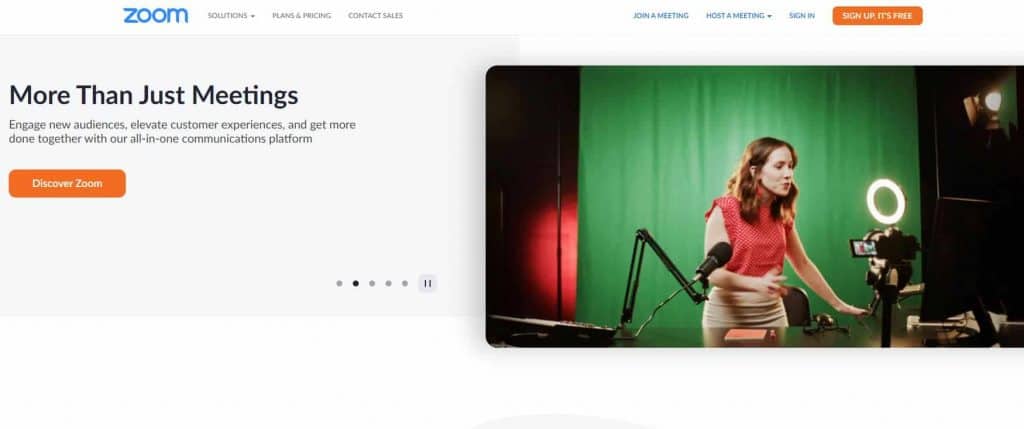 Typically, companies use Zoom for video conferences so that the remote employees can collaborate together. Moreover, it is useful for webinars, events, online trainings and providing technical support.
Also, its straightforward pricing makes it a great choice for employers as well.
5. Krisp
Krisp is the ultimate solution to your background noise problem. It is a noise-cancelling tool that removes unnecessary background noises.
The feature that distinguishes it from all the other noise-cancelling apps is that Krisp cancels the background noise for all the participants in the call. It works with popular apps like Slack and Zoom and is easy to install and run.
6. Mural
An online whiteboard that enables remote team members to collaborate and solve problems visually. Furthermore, Mural allows converting sticky notes into flowcharts, lists, diagrams and drawings. This helps to align and organize teams.
It helps the users to understand the customers in a better way by planning, brainstorming and idea evaluation to make better decisions.
Mural has the ability to create a culture of innovation across your organization, by benefiting you with faster decision making, strict security and enhanced productivity.
7. Donut
Donut's main purpose is to build team culture and engagement while remote working. It is a type of remote working tools that works together with Slack.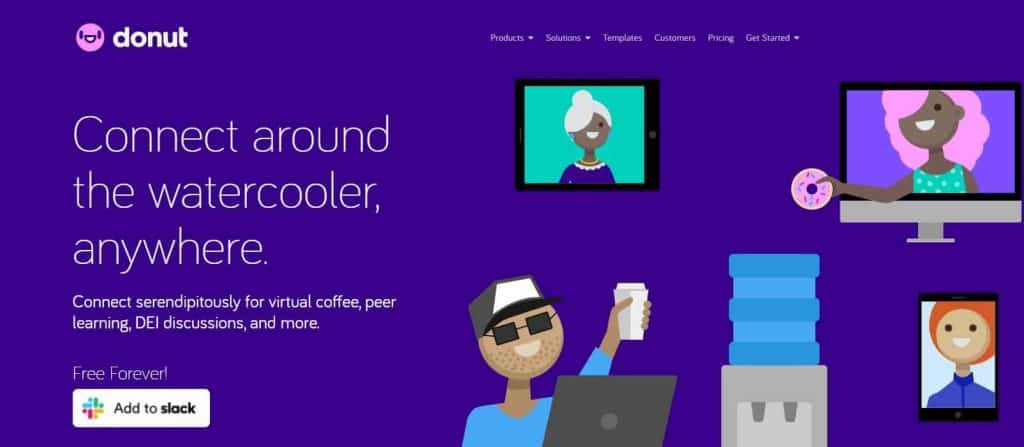 Donut achieves its goals by encouraging grab a digital donut or coffee together to get to know each other better. It helps to fill the void in bonding that is created by not being physically present in the office.
8. Loom
One of the best features of Loom is that you can add a call-to-action button and comments to your videos and share them with a public link that can be accessed by people that don't even have a Loom account. Not only this, but it also allows share public folder links that contain multiple files and videos.
Troubleshooting customer issues, onboarding new employees and reviewing code has never been easier, as Loom is such a remote work tool that makes communication with your team quick and clear.
Furthermore, Loom users can enjoy, unlimited video storage, SSL data encryption and direct integration with Slack and Gmail.
9. HeyTaco
Recognizing teammates can be a fun task when you use HeyTaco. It has gamification features like achievement levels and leaderboards.
Moreover, it has a concept of using Tacos as currency and offer them to your team members when appreciation needs to be shown. It is a creative way to bond with as well as appreciate your fellow employees. This helps to increase team morale and improves engagement.
10. Games for team building
Games are a great way to build trust and inclusion among a remote working team. This enables employees to be themselves, thus increasing their engagement and productivity.
So, don't worry about selecting the perfect game as you can select any game that is not work-related. This is so because, your team can spend this time to socialize and build stronger bonds.