Cloud Security Architecture: How to Protect Your Data in the Cloud?
Share this
Cloud security architecture is a strategy for safeguarding data and applications in the cloud for a company. It's a crucial component of business security.
In addition, it necessitates an architecture to link it to a broader security strategy. The cloud provider and the consumer share responsibilities for security in cloud architecture.
Matter of fact, the need of having a security architecture in place to safeguard data grows as more enterprises transfer and share their data on the cloud.
The cloud may be accessed in a variety of ways. As a result, cloud security designs are built to function in a variety of contexts, including software as a service (SaaS), platform as a service (PaaS), infrastructure as a service (IaaS), etc.
The foundation of cloud security architecture is shared accountability between an enterprise and a cloud provider. However, this does not imply that an organization has less duty.
A cloud security architecture should, in general, adhere to cloud security best practices. The roles and obligations of each partner may vary depending on the cloud provider's services and how they are delivered.
The security layers, design, and structure of the platform, tools, software, infrastructure, and best practices that exist inside a cloud security solution comprise a cloud security architecture.
Cloud security architecture covers all the following things:
Identity and access management.
Methods and controls to protect applications and data.
Approaches to gain and maintain visibility into compliance, threat posture, and overall security.
Processes for instilling security principles into cloud service development and operations policies and governance.
So, one question might raise after knowing about cloud security architecture. And that is how to secure data in the cloud. For that we enlisted followings:
Recognize the benefits and drawbacks of Cloud Computing.
Determine which data is sensitive or controlled. The loss or theft of data, which might result in regulatory penalties or the loss of intellectual property, is your most significant risk.
Data categorization engines can help you categorize your information so you can analyze the risk adequately. Gain a better understanding of how sensitive data is accessed and shared.
Sensitive information can be safely stored on the cloud, but you must keep track of who has access to it and where it travels. Examine file and folder permissions in your cloud environment, as well as access contexts such as user roles, user location, and device type.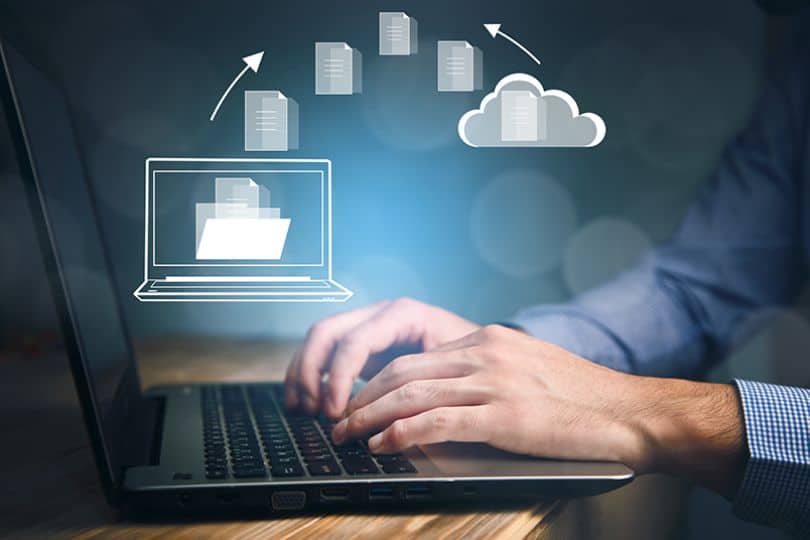 Find out about shadow IT (unknown cloud use). Before signing up for a cloud storage account or converting a PDF online, most customers do not consult their IT department.
Discover what cloud services are being used that you aren't aware of using your web proxy, firewall, or SIEM logs, then analyze their risk profile. Audit infrastructure-as-a-service (IaaS) setups such as AWS or Azure.
Your IaaS installations contain dozens of key parameters, many of which, if mismanaged, might result in an exploitable flaw. Begin by examining your identity and access management, network settings, and encryption configurations.
Investigate suspicious user activity. Employees who aren't paying attention and third-party attackers can both act in ways that imply malicious usage of cloud data. User behavior analytics (UBA) can detect irregularities and prevent data loss both internally and outside.
Keep your Cloud Safe.
Implement data security policies. You may apply policies that limit what data can be kept in the cloud, quarantine or delete sensitive data located in the cloud, and coach users if they make a mistake and breach one of your regulations now that your data has been designated as sensitive or regulated.
Using your own keys, encrypt important data. Although the encryption provided by a cloud service protects your data from third parties, the cloud service provider retains access to your encryption keys.
Instead, encrypt your data with your own keys so that you have complete control over who has access to it. Users can continue to work with the data uninterrupted.
Define the conditions under which data can be shared. Enforce your access control policies across one or more services from the moment data enters the cloud.
Begin by assigning people or groups to the roles of viewer or editor, and limiting what information may be shared outside via shared links. Prevent data from being sent to unmanaged devices that you are unaware of.
Access to cloud services is available from any place with an internet connection, but access from unmanaged devices such as a mobile phone provides a security blind spot. By demanding device security verification before downloading, you may prevent downloads to unmanaged devices.
Protect infrastructure-as-a-service (IaaS) such as AWS or Azure with sophisticated malware protection. You are responsible for the security of your operating systems, apps, and network traffic in IaaS settings. 
To safeguard your infrastructure, anti-malware technology may be implemented in the operating system and virtual network. For single-purpose workloads, use application whitelisting and memory exploit prevention, while for general-purpose workloads and file storage, use machine-learning-based security.
Respond to concerns about Cloud Security.
High-risk access circumstances need further verification. When a user accesses sensitive data in a cloud service from a new device, for example, two-factor authentication is automatically required to authenticate their identity.
As new cloud services emerge, adjust your cloud access settings. You can't foresee which cloud services will be used.
But you may use information about a cloud service's risk profile to automatically update web access controls. Such as those imposed by a secure web gateway, to prevent access or display a warning message.
Integrate a cloud risk database with your secure web gateway or firewall to do this. Scan a cloud service for malware.
The virus can infect a shared folder that automatically syncs with a cloud storage provider, reproducing the malware in the cloud without the user's knowledge. To avoid ransomware or data theft assaults, scan your files in cloud storage using anti-malware software.