5 Best Free Content Management System (2021 Update)
Share this
Each and every site requires to manage its content. Even small businesses require a system for managing content, however, managing budgets to source a good content management system can be tricky for some of you.
Don't you worry, because there are various free content management systems that can get you great results without you having to break the bank.
Having said that, even a free content management system software should be able to meet specific qualifications that are required for building a paid site. Moreover, it should be easy enough to use and should produce a finished product that looks professional.
So, let us first take a look at what is expected from a free content management system.
What to consider in a free content management system?
1. SEO Capabilities
The main goal of any business or site is to expand its reach and for that your content needs to be seen. Furthermore, the best way to get discovered by new audiences and get in front of most eyes is to rank in search engine algorithms.
By being set up for SEO, you will be drawing in visitors to your site as it makes your site look good and also function in a professional manner. Moreover, you can get this done without extra work, time spent, or money if you choose the right free content management system.
2. Customizability
The objective is to match your content with your business. As your business scales and changes, the ability to be dynamic and tailored to the theme central to your business and its usability is a must.
Hence, your content management system should be adaptable and also be able to be set up from day one. Additionally, it should also be unique to your business.
3. Easy to use
As you are going to use your content management system on a daily basis, it needs to be easy and comfortable for you to use.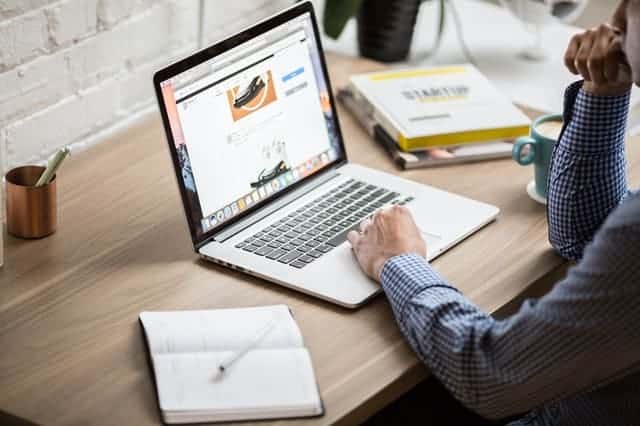 First of all, the setup should not be too stressful, while also having a manageable learning curve. The maintenance of the software should also be easy enough to do.
Moreover, hard-to-navigate dashboards and crazy coding should also be avoided.
The 5 best free content management systems for 2021
So, here are the best content management systems that fill all the above categories and have the essential qualities and expected deliverables.
1. WordPress
WordPress started as a blogging platform, but now it has grown as a top, free, open source content management system website.
As it is open source, WordPress is free to use and build your site one. Moreover, it is very expansive as well because it provides more than 50,000 plugins that cover everything from upgraded themes to creating landing pages, and almost anything that you can imagine.
Furthermore, it has flexible and scalable options. While uploading and managing media are easy tasks, you can even embed links and highlight video content.
You also have the option to preview the pages before going live, so you know everything will look and flow right.
2. Weebly
Weebly has a sufficient amount of free tier that doesn't sacrifice its efficiency or ease of use, even though it may include paid plans.
The library of templates also stays dynamic and is continuously updated. Furthermore, you are presented with several free options that are easy to design and look super professional.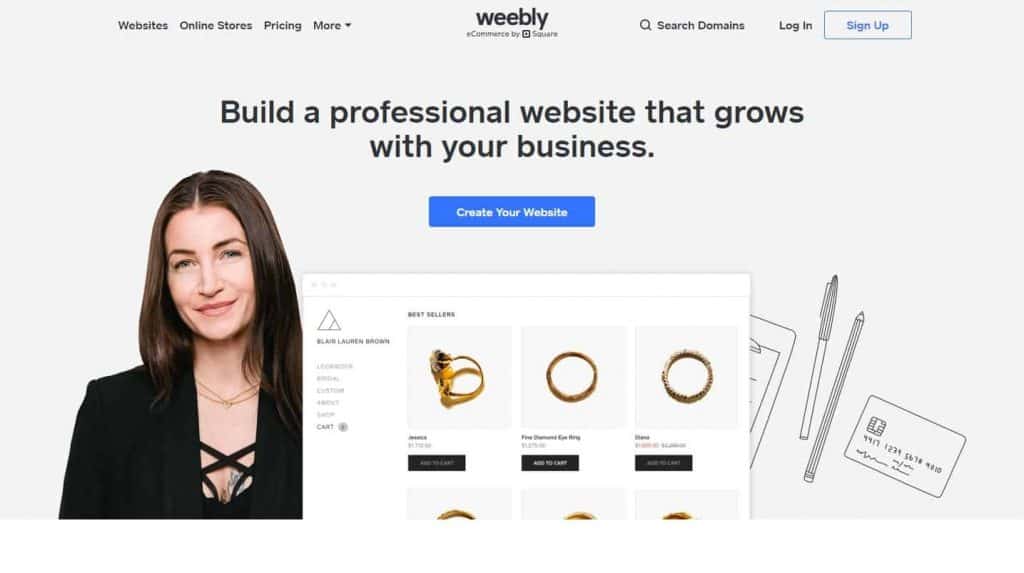 Moreover, one of the key features of Weebly is that the sites are automatically optimized for both desktop and mobile viewing. While the first paid option is affordable in Weebly, you have the option of free basic plan that you can use for as long as you want, which has enough key features that you will require.
3. Bolt
Bolt is also an open source, free content management system that is determined to provide an efficient system. It prioritizes a lack of clutter and gives streamlined solutions.
Bolt's efficient design ensures that you immerse yourself in creating pages, editing content, and producing deliverables. As it is developed by front-end designers, it excludes learning a ton of coding and back-end technology.
In addition to this, the templates are professional, and setting it all up is quick and easy. Although there is a small amount of coding involved, you don't have to do anything from ground level.
Moreover, the content is designed to load up quickly giving the pages an impressive loading time.
4. Wix
Like Weebly, Wix also offers you with paid plans, however, there are unlimited free options as well.
Whether paid or free, you have access to beautiful designs, either via templates or by building them through its drag-and-drop builder. Adding to this, the dashboard is intuitive and easy to understand, and, best of all, you need to know precisely zero coding to use any part of Wix.
Besides, the system loves customization. Entire system themes can be developed around a central logo's color palette.
Since, editing is just as easy as building, the ongoing management of content feels like a breeze.
5. Drupal
Drupal has a large, knowledgeable community of designers, builders, developers and editors as it is yet another open source content management system. The key feature of Drupal is that it is great for hosting sites that are large and tend to need a lot of bandwidth, have constant uptime, and present a professional look.
Furthermore, you can adapt your site for almost any use and have it scale as your business grows. However, as the setup option is not code free, you will most likely need to hire a developer to set it up, in case you don't know coding yourself.
You will also need to build the infrastructure, nonetheless, after the build, it's a smooth ride in terms of management.
Additionally, there are many themes and site customizations you can decide to use, and every theme auto optimized for mobile as well as desktop so that you can capture the widest audience.
There is the beloved drag-and-drop capability, so building site and page editing are relatively straightforward as there is no coding involved in this.