Web CMS For Business Use
Share this
A Web CMS lets you create a website easily without using any codes. Moreover, users are able to create, publish and edit digital content such as text, interactive graphics as well as embedded audio and video.
By offering unique theme-oriented templates, it makes the process of writing and uploading content simple. They are most effective to manage and monitor web content.
The Web CMS solutions are mostly used by digital marketers and creative teams, and for the new day and age, any business should utilize the ascendancies of CMS.
But, a question may arise in the minds of various business holders, who have a non-technical background, on how to choose the appropriate Web CMS. Well, this article will not only help you with it, but also provides you with the best Web CMS solutions you can find out there.
Choosing the right Web CMS
The right Web CMS platform for your business will align with the needs of your site and your business goals. However, if a platform offers the exact functionality you are looking for but is way out of your budget, then it might be the wrong choice for you.
On the flip side, if an inexpensive CMS platform requires a lot of extensions and maintenance, is also not the ideal choice.
Therefore, there are specific criteria to look for while choosing the right Web CMS and here we will briefly discuss what those criteria are.
Pricing
So, let's start with the pricing of the platform as budget plays an important role in every decision you make for your business.
Firstly, you will require a Web CMS solution that meets your visitor's expectations, your business needs and most importantly your budget. Thankfully, there are many platforms that offer different plans with resources that scale up according to the price.
These types of Web CMS options indicate that the CMS can upgrade accordingly as your business grows.
Ease of use
As the workflow and the adoption rate of your workforce largely depend on the ease of use of the Web CMS, it is one the most essential criteria for choosing the right CMS. You should opt for a Web CMS platform that is ideal for all the stakeholders of your company.
Basically, look for a platform that offers a WYSIWYG editor to quickly create and edit content and modules.
Security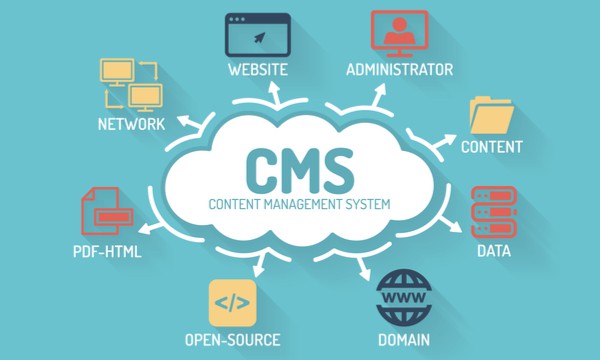 Security is another essential criteria that you should consider before choosing a Web CMS platform. When evaluating different solutions, you have to be clear on what role you have to assume in protecting your site as well as what the role of your platform is.
You will require a CMS platform that will keep the users, front-end visitors and your content safe.
There are also a few questions that you will have to ask. How do you update the software, do you have to manually backup your site, installing security add-ons and what about SSL Certificate?
Additionally, if you are not familiar with the best practices for securing your site, then the best thing to do is choosing a Web CMS platform with robust security features and protocols. Moreover, having a team to keep your site safe is a bonus.
Customizability
A Web CMS platform that offers numerous customization options and flexibility will contribute to scalability.
In the phase of evaluation of a platform, look at the customization options that are built into the dashboard, the variation in extensions available and if the source code is editable. If your site needs minimal development resources, then choose a platform that offers pre-designed themes so that you can customize them around your brand.
However, if you want to hire a developer, there are many CMS platforms that also allow coding options, that will enable your site to have more advanced features.
Generality in the market
One of the best ways to narrow down the Web CMS options is by looking at the current list of prevalent in the market. If a credible organization in similar industry as yours is using a CMS, this means that the platform can be suitable for your company as well.
These platforms usually have features that are valuable for your site and also have the capability to expand with a growing company. Not only this, looking at the CMS platforms and websites used by brands in your industry can inspire your own content strategy.
The best Web CMSs for business use
While there are literally hundreds of Web CMS platforms out there, many of them may not align with your requirements. On the other hand, if you choose the wrong platform, then you might regret it in the long run.
Therefore, having knowledge about the Web CMS to choose the best option is essential as a business owner. So, to help you with it, here is the list of some of the best Web CMS that you can use.