How Effective is Content Management Tools?
Share this
As content is becoming the main source of communication between businesses and their customers, the days are gone when content used to be a nice thing to have on the side.
It not only affects marketing but has become a core entity of businesses and contributes to various departments like sales, development, and merchandising.
However, almost 42% of businesses indicated they do not have the right tools to manage their content.
Using the correct content management system and its tools helps you to weave content into your commerce strategy. Moreover, developers won't necessarily be involved in the publication of content while easily making changes from the back-end.
Now, talking about the effectiveness of content management tools, I have to say that they are really very effective in not only the publication of content but also in managing and ranking the content.
Nonetheless, there are a few common shortcomings of these tools as well.
So, in this article let us discuss both the advantages and disadvantages of content management tools. And, at the end of this article, you decide for yourself if they are effective or not.
Advantages of content management tools
Let us begin with the advantages of content management tools. Though, there are many numerous advantages, here are some noteworthy ones.
Quick deployment
The efficiency of cost, especially with open-source or freeware
Developer and community support
Increased user-friendliness
Maintenance including updating is easier
Large numbers of plugins and extensions, enabling extendable functionality
Adding to the points mentioned above, another advantage of using content management tools, and this is one of the main advantages, is that non-technically minded users can also create, upload, and modify functional pages without having to outsource the work.
Basically, one does not need the knowledge of HTML or PHP to operate the content on the site.
Disadvantages of content management tools
These aren't fundamentally disadvantages, they are rather some common problems that one has to consider before opting for content management tools. For instance:
Costs may rise due to implementation, support or training, and customization.
Regular upgrades and patches are needed to ensure the security of the software.
Needing significant server resources for certain types of content management tools
Importance of content management tools
As we have discussed the advantages as well as the disadvantages of content management tools, you can clearly see that there aren't many disadvantages of using them. Furthermore, most of the problems or so-called 'disadvantages' come with proprietary solutions.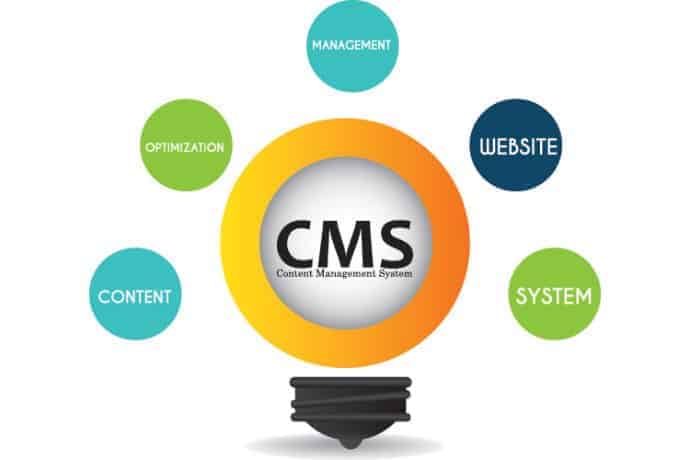 Therefore, if you carefully implement the correct tools for your project or web content, it can help you in various ways. Some of these ways are:
Update your website remotely when necessary
Customize your website in a way that precisely meets your business needs
Eliminate needing web developers for simple content updates
Reduce website maintenance costs
Optimize the content and website for search engines
Archive content, either for reference or future use
Integrate website with asset management, customer relationships, or other business application systems
Use dynamic marketing for improving sales and customer satisfaction
Streamline your authoring process
Ensure the look and feel is consistent
There are still a few things that you need to consider for getting the best out of the content management tools, and they are defined workflows, processes, and technical requirements.
This means that you will need to specify the level of access to the tools. In addition to this, approval procedures for creating, publishing, and managing the content are also recommended.
Conclusion
So, here we are at the end of the article and now you have to decide how effective content management tools are. Knowing the advantages and benefits along with the issues and problems that these tools may have, you have the choice of deciding whether content management tools are beneficial or not.