What is Content Workflow? Explained
Share this
For a company's marketing, its workflow is something that makes it or breaks it. Moreover, as digital marketing is reliant on content, missed deadlines, content getting stuck in approval and off-topic content can hold campaigns from even launching.
Conversely, an effective and strategic workflow that is well documented and defined can make the content creation and publication process run smoothly. Furthermore, it also ensures that all the content you and your team have created is delivered on time with high quality.
So, lets dive into what content workflows are and how you can use it or develop your own.
What is Content Workflow?
First of all, a workflow is a series of tasks that an organization performs on a daily basis. And, content workflows are the tasks that you or your content team will go through to complete content.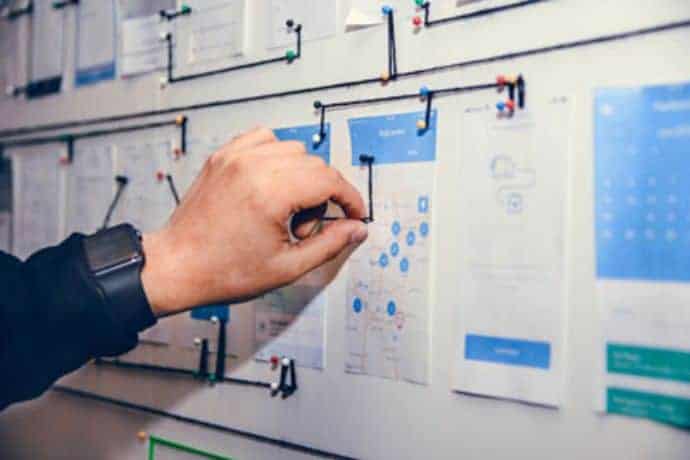 Content workflows, define the responsibilities, roles, and documentation of the various steps involved in the content creation process. In simpler words, they help to remove the common hazards while producing content.
A defined workflow will help the content creation process, no matter the scale of your task or project, to run smoothly.
How does Content Workflow help?
As already mentioned, a defined content workflow goes a long way to create quality content without over-crossing the deadlines. But, how does it do that?
Well, it does that by helping your content team to ensure:
Content deadlines and outcomes are achievable.
Common content problems like inconsistencies or errors and bottlenecks are addressed.
Content is timely, consistent, and accurate.
Clear accountability of the responsible content employee.
Employee engagement by specifying where the employee fits in the content creation scheme.
According to the type of content you create, your company's content workflow may look different. What your content creators team looks and other business aspects of your company also help to define the content workflow.
Risks of not having a Content Workflow
You might know that working without a plan or a strategy can hardly lead to success. It is the same with content creation.
There is a chance that your project will fail from an early stage without without a clear workflow.
The important elements to take into account while creating content workflows are people and processes. Things can get a bit messy if you ignore these two.
Furthermore, a workflow defines who does the tasks and in what order. So, without a content workflow, clear handoff between the team members is impossible.
Wasting money, time and other resources are other risks of not creating a proper workflow. Content workflows can prevent this from happening by eliminating costly problems and bottlenecks in areas with content production, publication, and management.
Developing Content Workflow
If you already have a clear and complete picture of your client's content landscape, you can learn about the bottlenecks and current issues of the client's system for content. Then you can develop a holistic approach for content production in the business.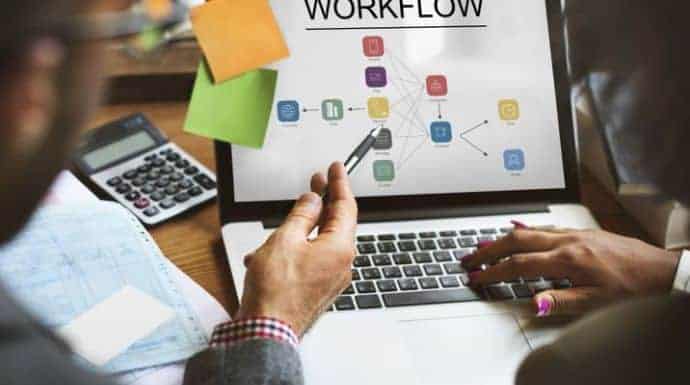 The most important elements to consider while developing a content workflow are the people involved, the process, and the tasks, in terms of content creation, publishing, and management.
Let us discuss what they are in brief:
People: Who is responsible for ensuring that the content is accurate, consistent, timely, and contextual.
Process: How the content travels via the client, their partners, and onto the web; from start to finish.
Tasks: Tasks that are necessary to make the content useful, usable, informative, and enjoyable to the readers.
Although content workflows take different forms and various tasks and processes, there is a key to creating the best one for your business. You can do this by taking into consideration:
Which team members are best fit for specific tasks
What resources do each team and its members need
What amount of time is required to finish a task
How to streamline all the processes without redundancies and overlapping
What specific tasks are needed to be completed for good content
How each content fits into the overall marketing strategy
Conclusion
Managing the different moving parts of an organization is a must or all of its business will fall apart. It is the same with content creation, publishing and management.
By having a a content workflow, your investment return is increased, efficiency is improved as well as well-executed useful and informative content is created.
Moreover, team members will have a sense of ownership and will also feel empowered. With improved morale, attitude and work ethics you and your organization are in the correct path for success.